Walter M. Williams
High School
Class Of 1978

This permanent WHS Class of '78 site will now help us prepare for our fabulous 40th Reunion to be held on October 19-20, 2018! Maintain your classmate profile and check your email for reunion updates. Also, whenever you make contact with your classmates, please be sure to point them to this website.
Your 40th Reunion Committee has met on April 9 and june 6. We will meet again in August. Right now, it's very simple: Everyone you know, see or can find is your responsibility to lead to this site and have them register for the reunion!
40th Reunion
October 19-20, 2018
1. Register Now!
2. Update Your Profile
3. Contact all of Your Classmate Friends
Agenda
Friday, October 19th, 2018 7:00pm until...:
Informal Party - Cocktails and Dinner
Home of John and Kim Love, Burlington, NC
Saturday, October 20th, 2018 7:00pm until...:
Cocktails, Hors d'oeuvres and Dancing with The Magnificents Band
Alamance Country Club, Burlington, NC
Other events, such as gathering Friday for WHS football will be announced over the next few months. We look forward to this fabulous time with OLD friends!
After all, keeping up with our friends is what we promised in '78! A promise worthwhile and long lasting!
MINUTES OF THE JUNE 6 REUNION COMMITTEE MEETING ARE BELOW
Notes of meeting:
The attached list is the data within the website as of today – entered by your fellow classmates. So, if as example someone's email address or married name is incorrect, what is on this list is what was entered by your classmate that needs to be updated. As example, all the info Jay Oakley has found is not in the site unless the particular classmate has updated their own profile. Info should be entered by classmates themselves. That's the idea, anyway.
Really though, all you need to do is contact (by whatever means you can) your classmates and direct them to the website to sign up for the reunion when they update their profile. The list attached shows the last time each profile was updated – many were last touched around the time of our 30th reunion which is not a surprise. The list also shows whether someone is already registered and those folks might be helpful in reaching other classmates, too. If folks have changed their email address, and don't remember their website user name, then:

You can rely to hem their working user name (the email address on file) from the attached list, or
They can contact the administrator and I can reset their email address for them. Passwords are recovered easily through the website itself.

Event details need to be posted as folks want to know what it is to expect. I will do so and notify all classmates by email through the website itself. This event is pretty much a copy of 10 years ago as far as paid events go. Friday night, beer, wine and good food at our house – very informal. Saturday nice food and a band. A bar of sorts (TBD based upon attendance). It will be nice. We should count on 150 people total – that would be a good number.
Additional events: I am asking each of you to suggest additional events and we will plan whatever works out based upon your willingness to do the planning. Please be specific and reply to all. Some ideas:

Attend Football game Friday night
Tour of WHS Saturday morning
Golf outing Saturday
Picnic in the park Saturday

Facebook link to the website. I am going to set this up but I am not a Facebook member. If anyone of you wants to develop our Class Facebook page that would link to the website, please reply to all SAP.
A committee get together in September. About a month before our reunion, for those who can let's plan to get together socially. This will allow us to plan our menus and decorations together and have a little fun, too. If you will arrange such an event, reply to all and let us know.
I'm sure there is more, but that's about where we are now. If you haven't registered (I haven't!) do so. Thanks to all for your work.
If you wish to join the Reunion Committee contact John Love
Beverly Barnwell (Smith)
Lynn Basden (Cole)
Van Beck
Teresa Brady (Smith)
Ted Chandler
Mary Lou Ester (Crenshaw)
Pam Fazzino (Slepp)
Lisa Foster (Layne)
Julie Hawks (Edge)
Emily Houston
Penny Kappas (Chandler)
John Love
Rob Maultsby
Lisa McIntyre (Henry)
Laine Neese (Francis)
John Nicholson
Jay Oakley
Angela Petteway (Horton)
Kathy Ray (Holt)
Ellen Woods (Isley)
Bobby Wright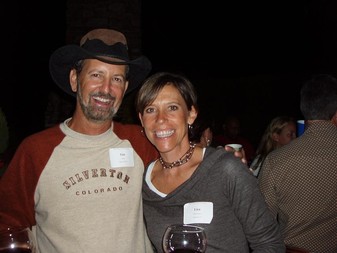 UA-109055936-1