Walter M. Williams
High School
Class Of 1978

This permanent WHS Class of '78 site will now help us prepare for our fabulous 40th Reunion to be held on October 19-20, 2018! Maintain your classmate profile and check your email for reunion updates. Also, whenever you make contact with your classmates, please be sure to point them to this website.
Your 40th Reunion Committee met on April 9, and we meet again in June. Right now, it's very simple: Everyone you know, see or can find is your responsibility to lead to this site and have them register for the reunion!
NEXT REUNION COMMITTEE MEETING JUNE 6 @ 5pm
If you wish to join the Reunion Committee contact John Love
Beverly Barnwell (Smith)
Lynn Basden (Cole)
Van Beck
Teresa Brady (Smith)
Ted Chandler
Mary Lou Ester (Crenshaw)
Pam Fazzino (Slepp)
Lisa Foster (Layne)
Julie Hawks (Edge)
Emily Houston
Penny Kappas (Chandler)
John Love
Rob Maultsby
Lisa McIntyre (Henry)
Laine Neese (Francis)
John Nicholson
Jay Oakley
Angela Petteway (Horton)
Kathy Ray (Holt)
Ellen Woods (Isley)
Bobby Wright
40th Reunion
October 19-20, 2018
1. Mark Your Calendar
2. Update Your Profile
3. Contact all of Your Classmate Friends
4. Complete The 40th Reunion Survey.
Agenda
Friday, October 19th, 2018 7:00pm until...:
Informal Party - Cocktails and Dinner
Home of John and Kim Love, Burlington, NC
Saturday, October 20th, 2018 7:00pm until...:
Cocktails, Hors d'oeuvres and Dancing with The Magnificents Band
Alamance Country Club, Burlington, NC
Other events, such as gathering Friday for WHS football will be announced over the next few months. We look forward to this fabulous time with OLD friends!
After all, keeping up with our friends is what we promised in '78! A promise worthwhile and long lasting!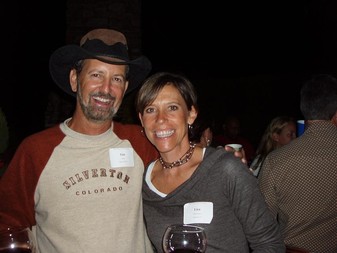 UA-109055936-1