Walter M. Williams
High School
Class Of 1978

This permanent WHS Class of '78 site will now help us prepare for our fabulous 40th Reunion to be held on October 19-20, 2018! Maintain your classmate profile and check your email for reunion updates. Also, whenever you make contact with your classmates, please be sure to point them to this website.
REGISTER NOW - WE NEED TO KNOW YOU'RE COMING!
Your 40th Reunion Committee met on April 9, june 6 and September 5. We are planning a fabulous 40th Reunion -- a great time for all of us! Every classmate you know, see or can find becomes your personal responsibility as you lead them to this site to register!
40th Reunion
October 19-20, 2018
1. Register Now!
2. Update Your Profile
3. Contact all of Your Classmate Friends
Agenda
Friday, October 19th, 2018 7:00pm until...:
Informal Party - Cocktails and Dinner
Home of John and Kim Love, Burlington, NC
Open bar, great food, two outdoor fireplaces. A very casual, warm atmosphere for a long overdue blast with your dear friends! At our last reunion this party lasted until three am! Can any of us really still stay up that late? Let's try!
Saturday, October 20th, 2018 7:00pm until...:
Cocktails, Hors d'oeuvres and Dancing with The Magnificents Band
Alamance Country Club, Burlington, NC
With two ballrooms we will have plenty of space for dancing and conversation. ACC underwent a big renovation last year so the facility is really nice. Many of you have heard The Magnificents Band - they are awesome! We will have lots of food and drink at ACC. The more folks that attend the bigger our spread. At minimum we will have open beer and wine and good food. If we can get 100 folks to attend we can up the food nd bar menu a good bit. So, REGISTER NOW!
After all, keeping up with our friends is what we promised in '78! A promise worthwhile and long lasting!
MINUTES OF THE SEPTEMBER 5 REUNION COMMITTEE MEETING
Notes of meeting:
Laine Neese Francis has built us a great Facebook page! It's linked to our website, which is in turn linked to Facebook.
You can tell who has already registered for the reunion by checking on the Classmate profile page.
Nametags will be provided both nights - different colors for classmates and guests.
We will be able to share and post all of our reunion photos from our Smartphones.
We are attempting to scan a good amount of yearbook info into our website. It's fun to look through the DWJ!
Friday night is planned and the committee has approved both the venue and menu. Penny Kappas Chandler has volunteered to lead a group and make sure plenty of cut white flowers are delivered to John and Kim's home by lunchtime on October 19. We will need the committee to arrive at 530pm to help get everything set up. This party will be awesome and so much fun.
The key for a great party Saturday is attendance! The band cost is $2,000. When we get above 80 people in total attending we can continue to add great food and spirits. At 100+ attendees we can have a really classy party. We need everyone to register now and tell all their friends to do so! Lisa Foster Layne has agreed to form a decorations committee and will be looking for lots of creative help on Saturday at ACC at 1pm.
There is a lot of excitement and we have answered most of our questions. This is everyone's event! Our class is STILL fun! We re going to laugh and have a great, wonderful time TOGETHER!
Everyone please contact all your friends. Tell everyone you contact to contact all their friends!
The committee will contact via email several times before the reunion. A classwide email will be sent around September 6.
If you wish to join the Reunion Committee contact John Love
Beverly Barnwell (Smith)
Lynn Basden (Cole)
Van Beck
Teresa Brady (Smith)
Ted Chandler
Mary Lou Ester (Crenshaw)
Pam Fazzino (Slepp)
Lisa Foster (Layne)
Julie Hawks (Edge)
Emily Houston
Penny Kappas (Chandler)
John Love
Rob Maultsby
Lisa McIntyre (Henry)
Laine Neese (Francis)
John Nicholson
Jay Oakley
Angela Petteway (Horton)
Kathy Ray (Holt)
Ellen Woods (Isley)
Bobby Wright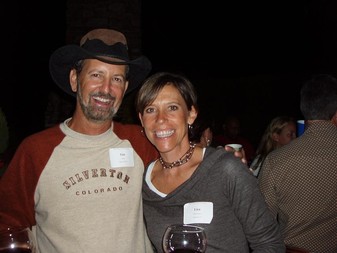 UA-109055936-1